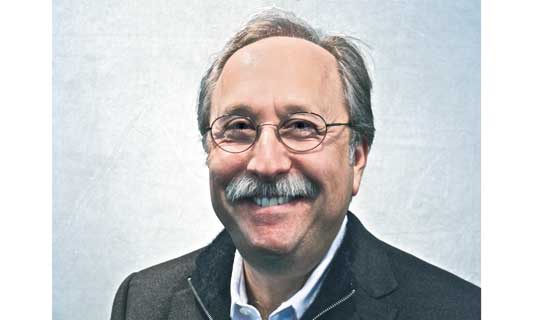 David L. Zwang
Print - an integral part of the global communication matrix
David L. Zwang, consultant for the Print & Publishing Market FROM usa, with over 40 years of industry experience, talks about process analysis and strategic development of companies in the fields of publishing, design, premedia, and printing.
It is estimated that there were 46.1 billion color digital pages printed in 2010, and that number will jump to nearly 130 billion by 2015. While this estimate is comprised of all digital print pages, more importantly than the market share growth is the fact that the value of that digital print has jumped sharply, bringing better returns to the global print market. This change did not happen overnight.
You're a prominent consultant in graphic industry. Please, introduce yourself to our readers.

I travel around the globe helping companies increase their productivity, margins and market reach. With over 40 years of industry experience, I specialize in process analysis and strategic development for firms in the fields of publishing, design, premedia, and printing.
What kind of information your clients seek from you? Is the interest for consulting services in that field growing?

My clients take advantage of my business and technical expertise. In addition to my long time experience in print and publishing, I have a good view of where things are, and what market and business challenges they can expect in the future. I help them understand what they can do to meet those challenges and find new opportunities to enable them succeed and thrive over the long term.
Printing industry is evidently changing. What are the crucial steps of that change? Can you summarize ways in which printing industry has changed over the past ten years?

Aside from the affects of the recent global economic downturn, the printing industry has had to change to support the new market requirements. The new market demands initially have forced the transfer of many print products to the web and more recently to tablet and mobile devices. But these changes have also redefined the way consumers expect to be reached and get their content. They are no longer willing to accept the broadcast of generic content, and now are demanding content that is tailored to their individual desires. This has forced the print industry to look at ways they can support this new distribution requirement. Longer runs are becoming a thing of the past, and shorter more targeted runs that support narrow casting or 1:1 is what is expected.
Digital print gradually pushed away conventional print technologies. Can you please compare offset and digital print – what are the advantages of both techniques?

Offset printing is currently the least expensive way to print in larger volumes (~ over 10,000 pieces). However, generally the 'new' market requirements can only be met with Digital print technology. While the per piece cost of digital print is usually higher than that of offset, the advantage of targeting the content to the consumer usually has a much better return. So instead of printing in large quantities and having consumers discard information they don't want, the shorter digital runs are hitting their intended target with much less waste.
In your opinion, how did printing companies manage through those kind of changes? What is the recipe for easier switch to digital technology which evidently offers more possibilities?

Unfortunately some companies didn't survive the changing market. Although, many printing companies did see the market changing and embraced the new methods and technologies. They worked with their clients who were also feeling the affects of these changing markets to define new products and services. They also found that just adding digital print equipment doesn't make you efficient, and in fact without re-engineering your internal processes, it can make you even less efficient. So the profit leaders also took the time to look at their internal processes to see how they could streamline and automate much of their production in order to reduce costs.
Ten years ago offset, including prepress, accounted for 47.5 percent of sales in the franchise segment of the industry. The latest figures show that it accounts for 28.5 percent. Digital printing has jumped from 7.2 percent of sales to 41.5 percent. Do you think offset print will vanish eventually?

As the many new forms of digital print equipment make it to market targeting new print opportunities, and the market demands continue to change, there is no doubt that offset print volume will continue to decrease. Offset print will probably be relegated to high volume and lower cost applications, however I don't see offset printing vanishing for a while, if ever. However digital print volumes are destined to continue a healthy growth for a long time to come.
The most successful multinational marketing campaigns today have overwhelmingly been based on targeted multichannel outreach
Do you think that users have enough knowledge and information with possibilities that digital print offer, especially in marketing purposes?

If a content creator, marketer or print service provider are interested in learning about the opportunities that digital print, and other allied services can bring, there are many resources available they can use to learn about them. Industry publications, blogs, conferences, and other events are great sources of information. Additionally there are many qualified and talented industry consultants like myself that specialize in working with them to help identify and make the necessary changes to their business to help craft their products and messaging to ensure their successful transition.
Many companies are successful in digital printing applications. Can you tell us some of the examples of successful campaigns that were done thanks to digital print?

The most successful multinational marketing campaigns today have overwhelmingly been based on targeted multichannel outreach. That doesn't necessarily mean that they were done using 1:1 marketing tactics, more frequently it was narrowcast marketing. However in all cases it was a combination of communication channels; print, email, web, mobile, etc.
In your opinion, are possibilities of digital print used enough in that purpose?

Many companies are just starting realize that some of the hype surrounding exclusive online media channels is greater than the benefits. The more successful companies have already started to introduce a print component back into the marketing and outreach mix to increase their ROI. So in many cases print is just starting to see a new resurgence and provide a real value in multi channel campaigns.
Digital print in packaging industry becomes more and more popular print technique. What are the advantages of digital print in that segment of industry?

Consumer product companies (CPCs) are continuing to look for ways to increase their revenues. They are also always looking for new ways to get attention to their product on an increasingly crowded store shelf. As a result they are changing their packaging more regularly. These changes are sometimes a small change, and sometimes a major one. As a result their print quantities for each run have started to decrease, although their total has increased. Additionally, they are also finding that by creating new products for a narrower and smaller audience they are able to generate more sales, and in many cases with a higher margin. These and other changes in CPCs and consumer behaviours are creating new opportunities for digital print in packaging. As many more of the new digital printing presses specifically designed for packaging start to make it to market later this year, it will also further drive demand for new packaging application opportunities.
The market uses more and more often integration of digital and print media. That combination becomes optimal way of communication. What is your opinion on the significance of print in a multi-channel world?

As I have mentioned above, there is no doubt that the best way to reach a large audience is to approach them with a multichannel solution. This is true for product marketing, publishing, and almost any type of communication outreach. And while it is and has been my opinion for a long time, more importantly it is a fact that has been proven over and over again.
When it comes to the world of media, in your opinion, will print media lose their influence?

Media is still in a bit of turmoil. The introduction of the web was the first shot and it took a while for advertising placements and readers to figure out where they wanted to be. Of course the biggest casualty has been the printed 'news' media. Getting a printed paper or magazine a day or a week after you have already read the story online is a non starter. However, we did start to see the introduction and growth of more targeted special interest publications. The introduction of the tablet and smartphones has shaken it up again. Now that the tablets are becoming more ubiquitous, we are starting to see some stabilization of user habits and as a result even an increase in advertising spend. Print is still, by far, the largest channel for magazines. In fact, recent studies have shown that tablet versions of print magazines usually only account for single digit consumption. How it will play out in the longer term is yet to be seen, but like most consumer adoption patterns it will probably take a long time to have that significant an impact on the influence of print media.
Significance of standardization in graphic production with the ultimate goal of quality product realisation is evident. On which segment do you think we should focus in the future?

Global standardization efforts in print production have raised the bar on print quality and usually provided some reduction in the cost of manufacturing. Interestingly, however, digital printing standardization has been somewhat elusive. Part of that has to do with the many different print technologies that currently make up the digital print space. Since many of the different technologies are not only different, but are proprietary to each vendor, getting consensus to even begin a discussion has been slow. My guess is that over time, as some of the vendor and product jockeying stabilizes we will start to see more concerted efforts in this space. The other area that demands better standardization is workflow interoperability. While we do have JDF, it has fallen far short of delivering on its expectation of blind connection of workflow process information and communication.
The best way to reach a large audience is to approach them with a multichannel solution
Although the printing industry is not as energy intensive as other industries, reducing emissions and saving energy is a priority for printing companies today. Which are the most efficient ways for lowering carbon footprint?

Most manufacturers have been focusing on energy efficiencies as they develop and manufacture their products and consumables. Most of the digital presses that are making it to the market are increasingly more energy efficient as well, so overall the print industry is reducing their footprint. Individual printers should continue to look at their operations to see where they can continue to improve even further.
How do you see the future of print?

I think that print, and more importantly print service providers are poised to thrive in the future. It's just important to recognize that they can no longer operate the way they have been in the past. Even with the ever increasing amount of communication channels, print is still identified as an essential form of communications. It offers the best audience acquisition rate, and has the most credibility. However, the best way to increase your print volumes is to understand that today's diverse markets require a multi tiered communication approach. If you are in a position to help a customer deliver their content and messaging that way, and do it efficiently, you are poised to take advantage of the many opportunities that exist today and will develop in the future.
What would be your message for Croatian print industry?

Print is an integral part of the global communications matrix, and will continue to be for the foreseeable future. Whether you are providing services to clients in Croatia or somewhere else around the globe, it is important to recognize the changes that have affected the market. It is also imperative to re-engineer your business offerings and business processes to support those changes. If you do, you will be in a position to take advantages of the many opportunities that these new markets will create.
Interview by: Nataša Gajski Kovačić